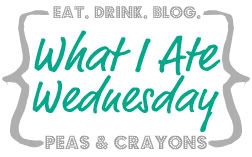 Here are just a few of the things I have been chowing down on the past couple of weeks!
Cheese grits, a southern staple.
I ran out of bread so I decided it would be a good idea to make a chicken sandwich with whole wheat waffles. Surprisingly not bad. I kind of like the
MorningStar Chik Patties
. They taste like chicken!
In case you are wondering, tastes nothing like diet.
Peanut butter honey banana cinnamon whole wheat waffle
Longhorn's
salad
Longhorn's
Redrock Grilled Shrimp and a baked potato