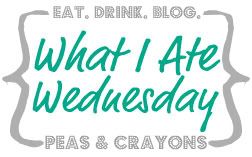 One night I made chicken quesadillas and then took a left over one for lunch the next day. It was really good!
Chicken & Cheese Quesadilla
Ingredients
(3 quesadillas)
10 oz. cooked chicken, chopped
1/4 cup onions, chopped
1/4 cup green bell peppers, chopped
cumin, to taste
chili powder, to taste
1 cup cheddar cheese, shredded
3 tortillas, medium
cooking spray
Instructions
Spray medium skillet with cooking spray and turn on medium heat
Put onions and bell peppers in skillet. Cook until the peppers and onions start to brown.
Add in chicken.
Sprinkle with cumin and chili powder. I like lots of cumin but season to your taste.
Remove chicken mixture and place to the side in a bowl.
Spray skillet with cooking spray. Place one tortilla in skillet. Add some cheese to one side. Then add chicken on top of cheese. Add more cheese on top and fold over the tortilla.
Cook for just a little bit on one side then flip over and brown the other.
Serve with salsa and/or sour cream.
I forgot to take a picture of my chicken stir-fry before I had almost finished it.
Chicken Salad and Wheat Thins
One of my favorite new snacks/desserts!
Chipotle vegetarian bowl – cilantro lime brown rice, cheese, pico de gallo, lettuce, black beans and guacamole
When did Chipotle start making brown rice?! It tastes so much better than the white!
I had Zoe's for lunch yesterday. It was good! I am in love with their potato salad.