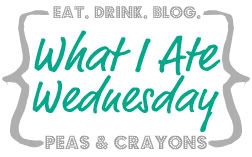 This past week I tried two new restaurants in Mobile, AL. Both were great but Regina's Kitchen was definitely my favorite!
Regina's Kitchen
- Mobile, AL
I got these tiny heart shaped candies in the mail
yesterday
. They are adorable and taste good too! I may end up actually ordering more.
Papabubble
's candies are so pretty. I was suprised that they are reasonably priced as well. It's always my luck to try something and love it then go to order more and its outrageously expensive. 
I am in love with Panera's Acai Berry unsweetened tea. It has such a great flavor! I got a Bacon Turkey Bravo sandwich hold the bacon and gouda add organic American cheese. I ate half the other day and plan on eating the other half for lunch today! I love the tomato basil bread. It has a cinnamon crunch like crust on the top part only. I always save the top crust and it eat last by itself. It's like a little dessert built into the sandwich. Does anyone else think that Panera, McAlister's and Jason's Deli have the best pickles? I can't seem to find the exact kind at the grocery store but the Kosher ones in the cooler section are pretty close.
This salad box came from DCH Regional Medical Center's cafeteria. While my Mom was there this week I frequented the salad bar which was surprisingly fresh and loaded with lots of good toppings. (I promise there is some lettuce under that cheese:))
I bought a little bit of the vegetable sticks from Fresh Market while in Mobile. I wasn't sure if I would like them but now I wish I would have bought more than one scoop.
My Dad gave me a box of belVita blueberry flavored breakfast biscuits. They are actually really good.
Question:
Have you tried any new restaurants lately?