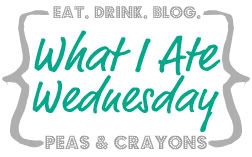 - Chicken Sausage Gravy and Biscuit
-
Whole Wheat Blueberry Pancakes
- Chipotle Veggie Bowl
- Garlic Cheddar Biscuit, Rice, Lemon Pepper Tilapia and English Peas
- Manna Chicken Salad Sandwich
- Carrots, Celery, Ranch Lite, Cereal with Strawberries
I am picky when it comes to fish. I received several free coupons as part of the Foodbuzz Tastemaker Program with Mrs. Paul's and Van de Kamp's for their Parchment Bake fillets. I was not sure if they would be good or not but I thought I would give them a try. So far I have only tried the Lemon Pepper Tilapia.
Mrs. Paul's Parchment Bake
Lemon Pepper Tilapia is good! I can't wait to try the other flavors. The sauce was just right. There was no fishy taste. Each box comes with two fillets. I like that the fillets are wrapped separately so you can cook one at a time. Trey was in town so I cooked both:). He liked them too.
These opinions are my own! I would not share something with you all if I really didn't like it!
- PB&J Sandwich
- Cypress Inn Grilled Chicken Salad
- More
Pancakes
- PB&J Sandwich with Fruit
-
Chicken Enchiladas
Question:
What have you been eating?