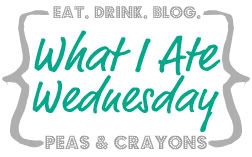 - I have been craving vegetables, southern style vegetables.
- Chipotle Vegetable bowl
- Cypress Inn's lemon butter tilapia and a baked potato, there was a side salad involved but it was gone before I thought to take a picture.
- grilled cheese and tomato soup
- cheese eggs and toast
- more vegetables
- chicken pot pie and vegetables
- Cypress Inn's chicken caesar salad
- turkey chili
- turkey burgers
- I discovered mashups they are delicious
- chicken kabobs and roasted potatoes
What have you been craving?