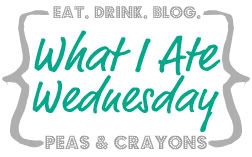 Below is a hodgepodge of some of the things I have eaten since the last WIAW post I did.
While in Mobile at Trey's, we decided to cook dinner. We made a casserole with random things we found in the fridge/pantry. It turned out pretty good!
My
first trip
to Whole Foods was a success!
Breakfast bowl with cheese grits, chicken sausage and a fried (dippy) egg on top.
I made Hawaiian Turkey Burgers. Recipe will be shared soon!
Red Velvet Cupcakes! Truth be told I only ate one of the 24 cupcakes I made. I gave them away all week. I like the whole baking/making sweets process more than I like to eat sweets.
What have you been eating lately?